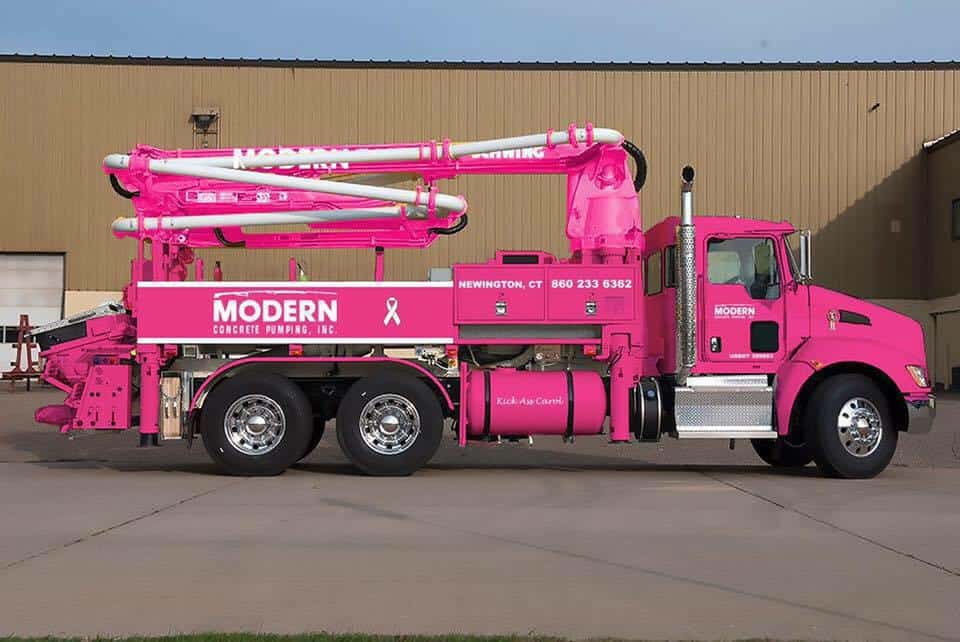 Support that's Concrete Strong
Modern Concrete Pumping, Inc. currently has a fleet of 15 pumps. Our newest pump is a 20 Meter (z) boom not sporting the usual yellow and red company colors. Pinky as we like to call it was painted pink for Breast Cancer awareness.
For every yard of concrete Pinky pumps, a percentage will be donated. Marcus King, Owner, of Modern Concrete Pumping, Inc., explains, "We wanted to show our support for our good friend Carol Corriveau, who is currently fighting Breast Cancer. So we put her name on the pump.
We felt that if we could get the word out by using our pumps it will increase awareness and hopefully provoke people to donate. This machine is a popular size truck that many customers will request. We are hoping it will be used every day to increase the amount of money we will be donating. We also printed new company shirts. Not the usual safety green, or orange you will see on most construction sites, but pink."
Carol Corriveau is a Speech-Language Pathologist in the Newington School system and is loved by many. Her husband, Dean was in the concrete pumping industry and now is a Newington, CT Police officer. Both hold careers serving the community.
They are a great family and have a lot of support and many people behind them. Carol explains, "I believe this pump will generate awareness for people to not only donate to a great cause but to remind women to make a mammogram appointment for themselves. Whether it's visible on the road or on a job site, I'm confident this will increase awareness."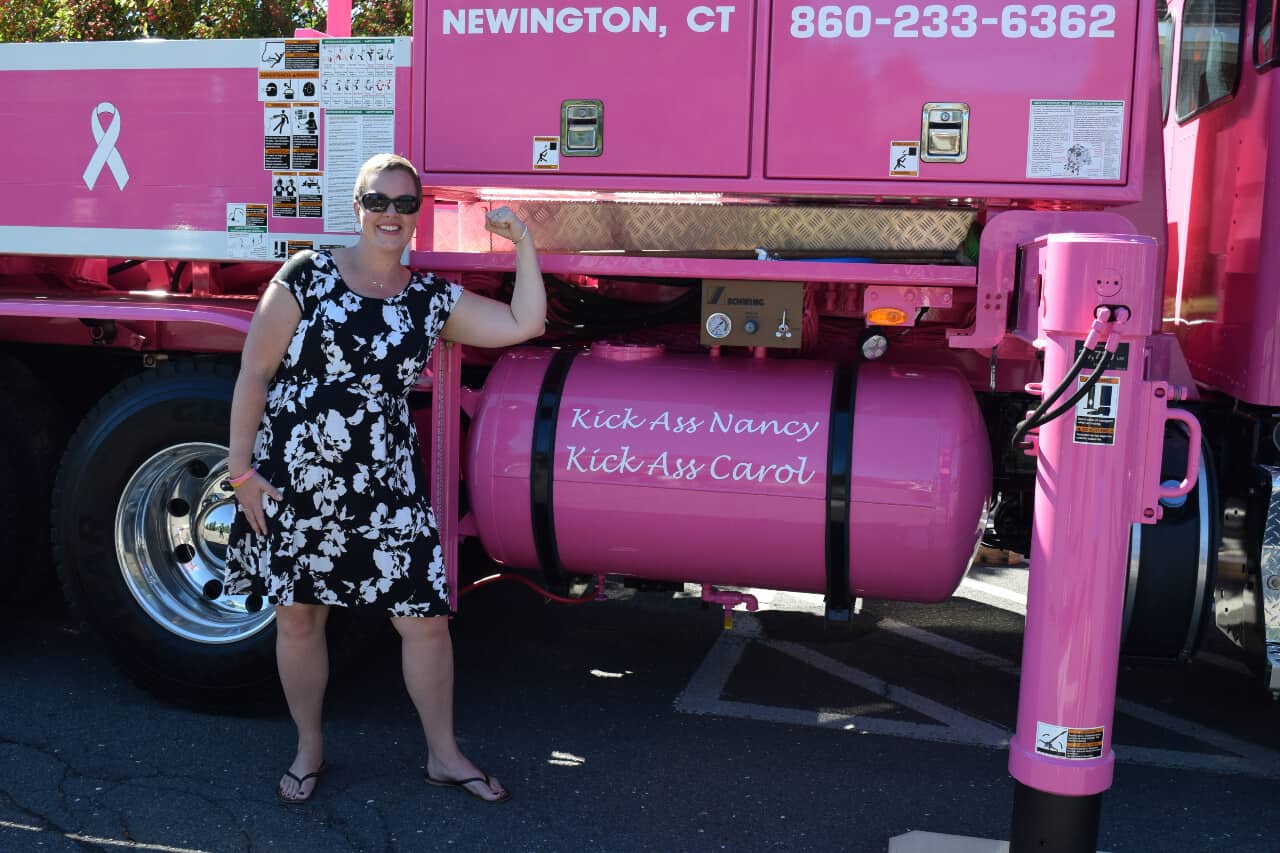 Carol Corriveau, Speech-Language Pathologist in the Newington School system
Marcus King, owner of Modern Concrete Pumping, Carol Corriveau, and Carol's husband, Dean Corriveau, and the Pink truck
Pinky, our 20 meter Z boom, has a vertical reach of 66′ and an unfolding height of only 12', 8" making it ideal for setting up: